Worship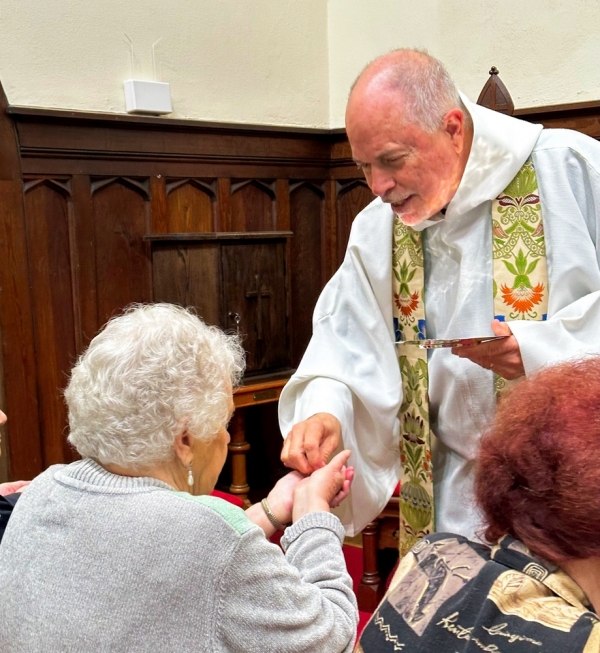 Join us for Holy Eucharist every Sunday
Currently worshiping each Sunday at 10:30 a.m.
St. David's is part of the deep history and tradition of the Diocese of South Carolina, The Episcopal Church, and the worldwide Anglican Communion. Being part of this bigger work of God is essential to what makes us who we are. The Episcopal Church welcomes all who worship Jesus Christ, in 109 dioceses and three mission areas in 22 nations or territories. The mission of the church, as stated in the Book of Common Prayer (p. 855), is "to restore all people to unity with God and each other in Christ."

As part of that mission, we're following Jesus into loving, liberating and life-giving relationship with God, with each other and with the earth as the Episcopal branch of the Jesus Movement. We seek every day to love God with our whole heart, mind and soul, and to love our neighbors as ourselves (Matthew 22:36-40).
Learn More about The Episcopal Church – What We Believe
---
If you can't join us in person for worship, join us on our livestream every Sunday at 11:15 am.
Join Livestream »
---
As Episcopalians, we are called to pray for all who are experiencing trouble, sorrow, need, sickness, or any other adversity. The St. David's prayer list is published in the Sunday bulletin and our weekly, electronic newsletter. Names on the list are read aloud as part of the Prayers of the People during our Sunday service, and many of our members use the list in their daily dev…
Read More »